Music Notes: Jay-Z Gets Sued, Lindsay Lohan Parties With Major Artists, Carly Rae Jepsen Is A Liar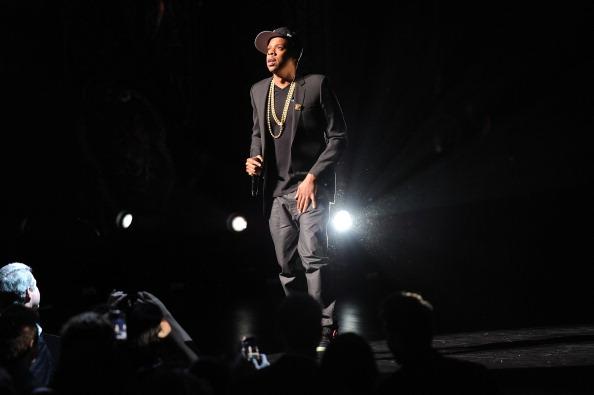 Jason Kempin/Getty Images Entertainment
.
Justin Bieber, Madonna and now Jay-Z are all being threatened in court for ridiculous reasons. Lindsay Lohan recently partied hard with two top artists. Carly Rae Jepsen lied to us: she'd never give out her number. These and more stories cap off this week's Music Notes.

Nicki Minaj treats us to a behind-the-scenes look at her 'Pound the Alarm' vid shoot in Trinidad. [Vulture]

.
D'Angelo is really making a slow return. We were blown away with his first live performance in over a decade at the BET Awards. Recently, he stepped onstage again at the Essence Music Festival to perform a 75-minute set. [Billboard]
.
Carly Rae Jepsen has lied to us all! She has never given a guy her number. The whole thing was a weirdly conceived fantasy. [Vulture]
.
Linday Lohan, Lana Del Rey and Lady Gaga had a good ole fashioned slumber party Wednesday night. Aren't they just a darling bunch of BFFLs? [Huffington Post]
.
Imogen Heap hits really high notes and makes salt dance into weird shapes. No, really. Watch the vid (but be sure to turn your volume down a little). [YouTube]

.
Beanie Sigel isn't letting a prison sentence slow him down. He'll be releasing an album just before serving a sentence for unpaid taxes. [XXL Mag]
.
Kendrick Lamar dropped 'Swimming Pools (Drank)' and part of the hook is perfect for the weekend: "Get a pool full of liquor, then you dive in."[Rap Radar]
.
Ellie Goulding captivates us with her dreamy vid for 'Hanging On' featuring UK's Tinie Tempah. [YouTube]

.
Jay-Z can't escape the sudden wave of lawsuits that crashed down on top artists this week. The creator of the 'Roc-A-Fella' logo is suing Jay-Z for $7Million in unpaid royalties. [Hot New Hip-Hop]
.
Like, OMG. Have you seen how much weight Kimye has gained? They really let themselves go! Not really. Planet Hiltron released an 'that's-all-kinds-of-wrong' Photoshopped pic of Kanye and Kim Kardashian and the Internet went nuts. What do you think? [Crushable]
.
.
.