Music Notes: Lana Del Rey Does Fashion Photos, 2Chainz Girlfriend, Taylor Swift's Song Not About Who You Might Think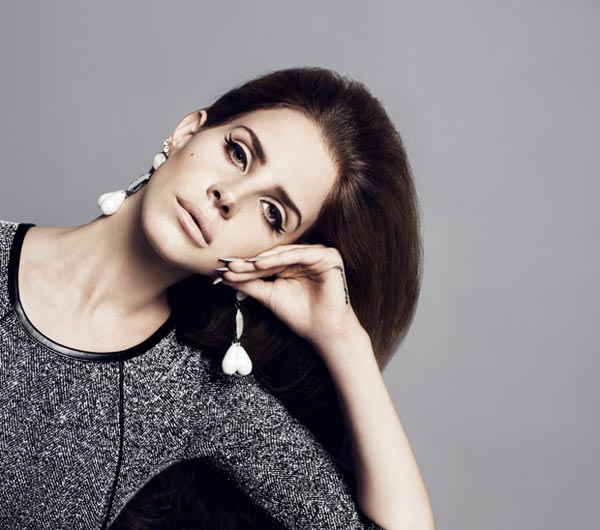 Hollywood Life/H&M
.
Lana Del Rey releases photos for her H&M promotion. Paul McCartney writes an open letter to Pussy Riot. Taylor Swift's new single isn't about Joe Jonas (maybe). Megadeth's lead says Obama staged the Aurora shooting. Justin Bieber guards his privacy. These and a few other stories made today's Music Notes.
.
Pussy Riot are in jail on charges of "hooliganism." High-profile artists have rallied together in support of Pussy Riot's release. Paul McCartney told them to 'stay strong' in an open letter and Andrew W.K. also stepped up to voice his support.
[THR/Spinner]
.
XXLmag has carefully detailed what the ideal girl for 2Chainz would look like.
[XXLmag]

.
Justin Bieber says he tries to stay as private as possible because fame can tear you apart. So it makes sense that he speeds through LA in a hypervisible, mirrored Fisker.
[MTV]
.
Taylor Swift's new song is definitely not about Joe Jonas. Probably. Well, according to Joe Jonas it isn't.
[Vulture]
.
For the record, Marilyn Manson was getting it on with Avril Lavigne and didn't want anyone to know. That's why he said, "Fuck that, she's Canadian," when asked if they were dating.
[Spinner]
.
Australia's Bieber, Cody Simpson, released his first single 'Wish You Were Here' from his debut album. Don't know who he is? Here he is, undiscovered, doing Justin Timberlake's 'Cry Me A River.'
[AOL]
.

.
Well, this is awkward. Megadeth's frontman Dave Mustaine pinned the Aurora shooting on President Obama. He claims Obama staged the violent act as a way to pass a gun ban. Really?
[Billboard]
.
Photos from Lana Del Rey's H&M campaign surfaced. If you're into H&M and expressionless high fashion poses, you'll love the pics.
[Hollywood Life]
.

Hollywood Life/H&M
.
Lady Gaga's bodyguards don't play. An eager fan tried to rush Mother Monster for an autograph and was slammed against a glass door.
[YouTube]
.

.
Did you miss Austin City Limits this year? Don't worry – they're expanding to two weekends next year!
[Pitchfork]
.
Someone allegedly stole Will.i.am's $700k time traveling car. All is well with the world though because it was found by the same people who created it. #SomethingSmellsFishy
[Jalopnik]
.
Rihanna was more concerned about Chris Brown than anyone else during the circus of events back in 2009. She says there's a root cause and he needs help. We know Riri.
[OWN]
.

.
It's a little late but just too cute to pass up. Check out Katy Puppy's debut of 'California Grrr's'
[Vulture]
.

.
.
.